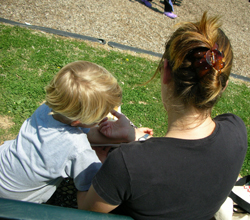 Adoption Promises has been doing adoption home studies for about 25 years. Joanne Zambo is a licensed clinical social worker and a licensed child-placing agency. She travels across the state of TN to do home studies for domestic adoptions.
To complete a home study, there must be at least 2 visits with the family, gathering a lot of legal documents, criminal background checks, references, medicals and a questionnaire.
We are always very happy to answer all questions about the home study process.
Adoption Promises
P.O. Box 654
Smyrna, TN 37167
(615)212-8685
(731)415-7503

Designed and hosted by Whitestone Services